I'm sorry but we are now
closed for registration

. Please continue to watch your email for more opportunities to learn more of God and the amazing life Jesus invites us to experience.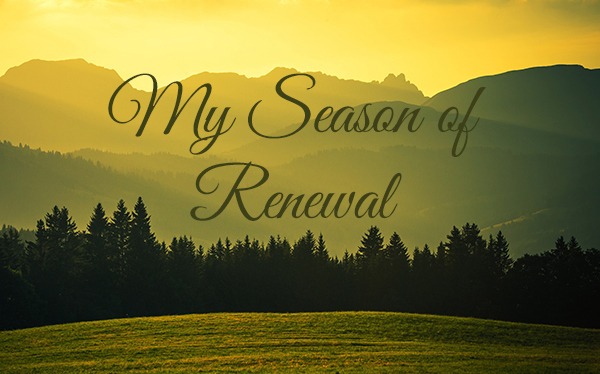 Starting October 1st
My Season of Renewal
You are invited to experience a 31-day transformation as you step into a deeper experience with God and learn from Him. Each day you will receive a message inviting you to discover more about yourself, your Lord, and your life with and in Him.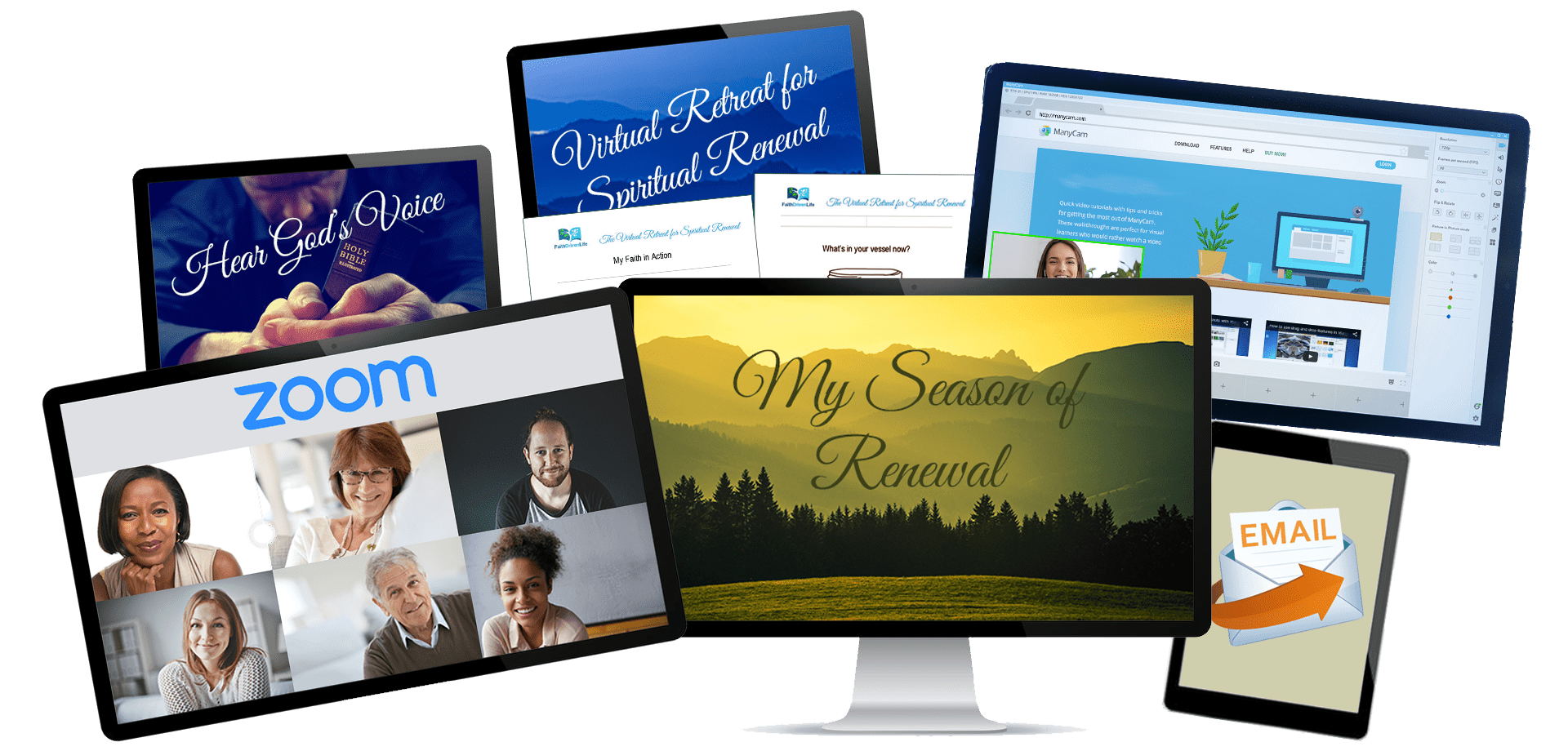 Gain Access to the Entire Package
for a One-time Payment of
Just $31
In My Season for Renewal you'll discover:
How to transfer your "citizenship" to the kingdom of God so you can live by faith and not by sight.
You'll learn how to develop your faith so you can follow Christ's command to ask, believe, and then receive.
You'll discover how to quiet your mind and boldly enter your Father's throne room and hear from Him about your life.
You'll gain a greater understanding of what it really means to crucify your flesh so Christ can fill your heart with His power and love.
You'll start to develop new habits that soon will become your new life in Christ.
You'll also have accountability as you participate with others on the same 31-day journey with you.
And you will hear from the only one who truly knows you because He was to one who created and formed you in the very beginning.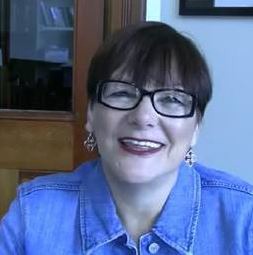 Susan Gregory i
s the founder of
Faith Driven Life 
and she's passionate about helping followers of Christ to step into the full measure of their blessing. One of her goals is to inspire, motivate, and teach thousands of women and men to become "Bright Stars" who will live amazingly successful lives and be glistening lights in the darkening world we live in today. One of her most important teachings is about the Kingdom of God, a new citizenship that when more fully realized can revolutionize the life of believers and transform their prayer life, their faith, and their witness to the world. Susan is also the author of many books about
The Daniel Fast
, including 
The Daniel Fast: feed your soul, strengthen your spirit, and renew your body
, which is the bestselling book about this powerful method of spiritual fasting.
Your Season of Renewal Begins October 1st
My Season of Renewal Daily Emails
Each morning for 31 consecutive days you will receive a motivating, encouraging, and inspirational email designed especially to move you into consistent action to develop your faith.
But without faith it is impossible to please Him, for he who comes to God must believe that He is, and that He is a rewarder of those who diligently seek Him. Hebrews 11:6
Connections with Other Believers in a Private Facebook Group
Hear from other Christians about their walk in faith, their growth, and their testimonies. Open your heart to others and through positive peer encouragement, receive accountability to keep moving forward.
Also, several times each week, Susan will pop in for a LIVE check-in and a sprinkling of motivation.
Let us therefore come boldly to the throne of grace, that we may obtain mercy and find grace to help in time of need. Hebrews 4:16
Weekly "Ask Me Anything" Zoom Calls
Each Monday evening Susan will host a 30-minute Zoom session where you can ask her specific question about developing in faith. Can't make the call? Catch the recording.
Jesus said, "The kingdom of God does not come with observation; nor will they say, 'See here!' or 'See there!' For indeed, the kingdom of God is within you." Luke 17:20-21
Bonus Course – How to Hear God's Voice
A brand new 6-part course that includes step-by-step details about how to enter into an intimate time with God so you can hear His voice and experience His presence. 
If you ask anything in My name, I will do it. John 14:14
Bonus – Virtual Retreat for Spiritual Renewal – Complete Replays
We've received multiple requests for the replays of the 3-hour teaching that Susan Gregory presented on Saturday, September 26th. Plus, she remained with hundreds of women and men for a 1-hour Q&A period. As a bonus, you will receive the complete set of replays, issued in four parts. Also, the Workbook will be available to you. 
Come to Me, all you who labor and are heavy laden, and I will give you rest. Take My yoke upon you and learn from Me, for I am gentle and lowly in heart, and you will find rest for your souls. Matthew 11:28-29
Bonus – Spiritual Retreat Slides and Scripture List
Also, to accompany the replays, you will receive a full set of the slides Susan used during the presentation, along with a printable document that includes all of the scripture references in the order used in the retreat. These tools allow you to review the truths of God's Word and meditate on His truths as you experience the renewal of your mind.
Your kingdom come. Your will be done On earth as it is in heaven. Matthew 6:10
Yearlong access to all content – no expiration
You can use all the components and all the bonuses on your own time as you will have access to everything for at least the next 12 months (probably longer if you show continued interest). Keep in mind everything is available online. Use the lessons from wherever you have access to the Internet, or download the material for review. 
Be anxious for nothing, but in everything by prayer and supplication, with thanksgiving, let your requests be made known to God; and the peace of God, which surpasses all understanding, will guard your hearts and minds through Christ Jesus. Philippians 4:6-7
Everything is included in the package. The program begins October 1st and you have access to everything for at least the next 12 months. Use the lessons at your own pace as you lean into God and allow Him to teach you about Him and about you, His precious child. 
I can't even put into words the way God has touched my life since I've learned to become a citizen of His kingdom. I spent more than 25 years of my Christian life not knowing the amazing experiences I could have with my Father. My life is forever changed and I thank God for leading me to Susan and Faith Driven Life. Susan opened the doors of understanding and prompted me to walk in the Spirit each day.
The light of Christ has beamed brightly into my heart and soul because of what I've learned with Susan as one of my star teachers. God has clearly gifted Susan as a teacher and I know she's helping equip His people to be more like Him and reach those who don't yet know His love. I am so very thankful to God for what He has done in my life. And I also thank Him for leading me to Susan and Faith Driven Life.
I'll be bold! Listen. Learn. Take action. Be renewed. For sure God is working in this powerful ministry and I am so very thankful He led me here. First through Susan leading me during the Daniel Fast, and then beyond through her teachings. I finally plugged into the unseen places of our faith. And I am so very thankful. I now trust God in a way I never thought possible. He is so very good and I am forever thankful for this journey in faith.